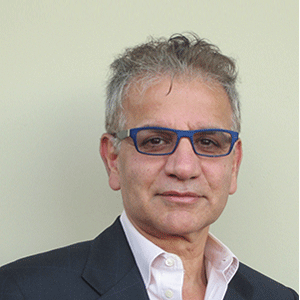 K. Cyrus Hadavi, CEO & Chairman
"The speed of your supply chain is measured by your ability to solve unexpected problems and adapt revised plans." This adage best defines how critical it is to streamline and wisely manage the supply chain in an organization, continuously addressing the hassles that occur during the process. Adexa, with its intelligent solutions helps businesses manage and plan their supply chains efficiently.
The company delivers enterprise business planning and performance management solutions that link strategic planning, financial planning, and supply chain planning. The company works towards constraint-based planning following a comprehensive, inter and intra-enterprise-wide model to synchronize supply with demand across the multi-site, multi-tier supply chains of businesses.

The company extends support for every step of the way when it comes to supply chain planning and adopts a model that takes into consideration everything including manufacturing and assembly locations, subcontractors, DCs, suppliers, customer hubs as well as transportation alternatives. The Adexa team thereafter develops a synchronized and optimized plan for its clients. Adexa also serves as the only supply chain company with Attribute-Based Planning capability, which facilitates flexibility in the system to change and grow with the organization and model virtually every requirement without the need of reprogramming. With these capabilities and extensive industry experience, Adexa has capably garnered a vast client base comprising of reputed names such as Hanes, Seagate, RICOH, Unilever, and Xerox among various others, which speaks volumes of the company's accomplishments.