Transforming Your Supply Chains: Disruption that is Shifting the Global Business Landscape
By Mark Morley, Director, Strategic Product Marketing, OpenText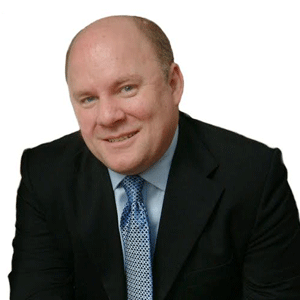 Mark Morley, Director, Strategic Product Marketing, OpenText
The modern business environment is constantly shifting. Knowing what customers want, how the market will move, modernizing one's supply chain strategies, and deciphering data looks like an insurmountable task. Today, there is more knowledge, possibilities, and opportunities than ever before, and the business ecosystem is clearly changing the rules of engagement and technology to enable progress across every facet in our lives, be it personal, business, or government.
With many companies today embracing the 'fourth industrial revolution,' it's no surprise that 'hyper connected' production and supply chain environments will transform companies into digital businesses. So, what's driving this interest in digital transformation?
The cloud provides manufacturers with the flexibility and scalability needed to support global production operations and scale production according to consumer demands or market conditions
Is Digital Transformation Driving Supply Chain Initiatives?
To further find out how CIOs around the world were embracing digital transformation across their extended enterprises, we recently sponsored a study with analyst firm IDC. The study tested the hypothesis of whether digital transformation was driving supply chain restructuring initiatives.
Additionally, we wanted to understand which technologies were being adopted across supply chains and how these adoption rates would grow over the next three years.

We surveyed 254 companies across seven countries and four key industry verticals. Some of the top findings— 50 percent of digital transformation initiatives are customer driven, 57 percent are using digital transformation to enable new capabilities across the supply chain, 38 percent are implementing a digital backbone across their businesses, 47 percent are consolidating IT infrastructures in support of new digital transformation initiatives, and 36 percent used the Internet of Things to improve service performance.

Overall, digital transformation was widely known, as a definition, across nearly all the companies surveyed. Only seven percent were not sure what digital transformation actually entailed, while 57 percent had appointed a Chief Digital Officer (CDO) but believed this was more of a transitional type of role that the traditional CIO's role will absorb this activity moving forwards.

Disruptive Technologies Embraced in the Enterprise World

An interesting observation in the enterprise world is that there are five pieces of disruptive technologies that have been embraced more than others and these same technologies are driving consumer driven markets as well. These are drones, 3D Printing, wearables, robotics, and the Internet of Things.

From a technology adoption point of view there were some interesting results. 70 percent were using B2B cloud networks today which is interesting given that cloud really started to go mainstream in 2010. After cloud, IoT was the next most important investment area but, machine learning and artificial intelligence is going to have the fastest growth rate over the next three years.

As such, to enable a digital transformation strategy across a supply chain, companies need to carefully think about their B2B integration strategy. Especially with companies looking to leverage cloud based B2B networks to support their B2B integration strategies, which certainly makes sense for the manufacturing industry that is truly global in nature. The cloud provides manufacturers with the flexibility and scalability needed to support global production operations and scale production according to consumer demands or market conditions.

It goes without saying that there is a certain amount of preparation or IT restructuring that has to take place before new technologies can be deployed across a supply chain. In closing, our survey found that 66 percent of companies would consider outsourcing the management of their B2B integration projects, if it meant they could re-focus internal IT resources on new digital transformation initiatives. This ensures that companies can focus on restructuring and then implementing new technologies with ease.