Supply Chain is in Throes of Transformation
By Richard Sherman , Senior Fellow, Supply Chain Centre of Excellence, TCS [NSE:TCS.NS]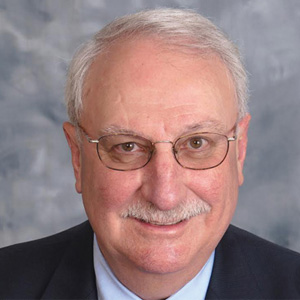 Richard Sherman , Senior Fellow, Supply Chain Centre of Excellence, TCS [NSE:TCS.NS]
1. How has your Supply Chain operating model changed during the last five years?
Supply chain management has been undergoing a fundamental transformation from "chain" management to "network" management. With the availability, affordability and convergence of digital technologies such as mobility, pervasive and cloud computing, the Internet of Things and Big Data, Cognitive Analytics and Artificial Intelligence, and Robotics, companies are transforming to systems thinking to re-imagine their digital supply network. In the digital economy, everyone and everything in the market ecosystem is always on and always connected.
2. What is your main goal at TCS in-terms of Supply Chain?
At TCS, we are driven by helping our clients develop the best strategy and capabilities to leverage digital technologies to improve their performance, profitability, and competitive advantage while delighting customers with the highest level of service and responsiveness. We also support their quest for sustainability and corporate social responsibility. We have thousands of consultants, engineers, scientists, and industry and technology experts around the world to accomplish this goal.
3. What do you think are the biggest challenges that technologists face in working in a more agile and outcomes based model related to Supply Chain?

That's a great question. The obstacles are different for every company. However, the biggest hurdle we see is having the right strategy in place, communicating the strategy, aligning all of the company's resources and functions to the strategy, and creating a culture of systems thinking that overcomes the traditional management "silos" that we have struggled with over the decades.

Digitization enables functional "digitalization" which in turn enables "connected collaboration". In a disconnected organization, functions often unintentionally work against one another due the inability to cross functionally collaborate. With the right Digital Enterprise Architecture, the company can break down the silos with shared information and process optimization.

4. Moving from traditional Supply Chain to a service offering model requires a major mindset shift in Supply Chain. How did you make that happen?

Making it happen is a never ending journey. We find that transformation is largely a cultural issue. Change is always and everywhere and it can't be stopped, so don't resist it. As I mentioned earlier, start with the strategy. At TCS we adopted "digital" early and recognized that every company operates in a dynamic market ecosystem. Understanding that ecosystem by segmentation analysis of your customers and products and developing a road map and architecture to validate and achieve strategic intent is critical to creating a culture of change and continuous improvement.

5. Which growing or future technology innovation are you personally excited about Supply Chain?

Seeing the convergence of digital technologies is making a Smart Digital Supply Network a reality, the exciting innovation that this represents comes from the foundational capability that advanced analytics creates for development of autonomous vehicles and robotics. We still can't tele-transport or "beam" goods to people; but, we can beam data at the speed of light. This will speed the realization of a synchronized, zero latency supply network where material seldom pauses versus seldom move along the journey from raw material sources to final consumption and disposition