How will IoT Revolutionize Supply Chain Management?
By Dominic Chan Jin Hou, SVP, Operations, PCI Limited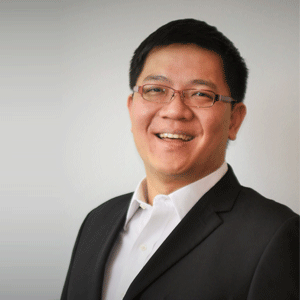 Dominic Chan Jin Hou, SVP, Operations, PCI Limited
"The Internet of Things" (IoT) was first coined by Kevin Ashton of MIT's Auto-ID Centre when he made a presentation at Procter & Gamble in 1999. It was not until a decade later that this notion, i.e. things around us being interconnected and working intelligently together, started to take shape. Of late, this buzzword has also caught on in Supply Chain Management.
IoT is one of the technology enablers for "Industrial 4.0" that stands for the next generation of smart factories. The fundamental needs of monitoring consumption throughout the entire supply chain, tracking assets, and manufacturing output can now be achieved at a greater level of granularity and precision. Efficiency in transmission and processing of data has increased, providing real-time feedback to decision makers so that the supply chain can run more effectively. This seems to be the next state of utopia for supply chain managers, but there are challenges ahead of IoT in realising its full potential revolutionizing the supply chain management process.
Standardization
There are currently dozens of IoT protocols available, each having its own niche and unique field of application. Since various objects and devices are expected to eventually communicate with one another, a certain level of standardization will certainly be useful at an early stage.
In terms of IoT technology, there are a couple of clear leaders emerging.
IoT is one of the technology enablers for "Industrial 4.0" that stands for the next generation of smart factories
However, superiority of product does not always equate to early mass adoption. It is still too early to say that there will be any unification soon.
Collaboration
Supply chain managers have always theorized that with perfect flow of information within the supply chain, factories can react quickly to demand changes and resources can be maximized. Supply chain collaboration tools have been around for a long time, yet progress in optimizing exchange of information and flow of material are still in their infancy.
For commercial reasons, many suppliers are not ready to reveal their complete capacity and resource availability. Similarly, not all buyers are ready to disclose their true demand. As such, the increase in efficiency of transmitting demand-supply information that IoT can bring, will not have significant impact until there is sufficient transparency between companies.
Organization
The real-time feedback of various aspects of the supply chain would be meaningless if there are no decisions made against the information received. Work processes may not be ready to deal with what the technology offers. The expediency it brings may seem redundant; especially if the introduction of IoT in the company is not driven directly by specific business needs.
In many industries, supply chain decisions can have serious impacts on the future of companies., Measures are thus put in place to govern such decisions. IoT injects greater transparency for better decision making, but may sometimes also introduce confusion when process controls are not decentralised and automated at the right level.
Conclusion
IoT has a lot to offer in supply chain management. At this stage, it is only a technology enabler, giving early adopters more room to explore. Technology predecessors of the IoT have presented many existing opportunities, yet, they are still not fully optimized. The fundamental challenges are consistent. It is unlikely that we will see IoT making huge waves in supply chains soon. However, there will be ripples of implementation in isolated areas of supply chain that will reap its benefits.