How Energy, Resources and Marine Companies can lower Travel Costs in this Challenging Environment
By Peter Brady, Vice President, Asia Pacific and Global Products, Cwt Energy Resources and Marine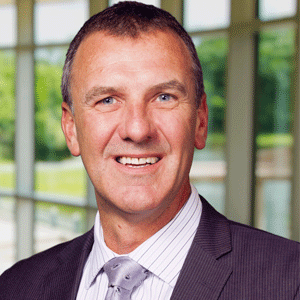 Peter Brady, Vice President, Asia Pacific and Global Products, Cwt Energy Resources and Marine
Amidst prolonged uncertainty in global markets and volatile oil prices, companies in the energy, resources and marine sectors no longer have an infinite pool of financial resources to fix their problems with money. These companies are increasingly looking inward to streamline their operating processes to reduce expenditure and overall costs.
Travel, however, remains a key function for these companies to maintain their operations at rigs, fields or mines, which still have to be serviced by crews year round. Nevertheless, there is a way to potentially make travel processes considerably more efficient and therefore reduce costs, which many companies in these sectors have not yet explored.
The general idea is fairly simple – organizations should leverage technology to streamline their logistics and corporate travel arrangements and manage them as a single process. Doing so can help an organization save up to 15 percent on their travel spend, and reduce overall travel arrangement times by up to 75 percent.
Beyond savings, streamlining logistics and corporate travel also presents many other potential benefits for companies:
• A more efficient booking process;
• Simplified internal and external reporting mechanisms;
• Greater traveller compliance and safety; and
• Improved responsiveness to urgent travel changes and requests.
Achieving this, however, requires a good understanding of how travel in these sectors works.
The current situation: Managing trips for rotating workforces is complex.
The nuances of managing staff and contractor travel in the energy, resources and marine industries has always been a very complex process. It comprises commercial travel arrangements (e.g. a flight between Delhi and Mumbai) and logistics (e.g. chartered helicopter flights to offshore rigs and site accommodation).
The distinct processes involved in arranging logistics and commercial travel often means that organizations keep separate in-house travel desks to manage these arrangements. This results in multiple touch points, a disconnect between logistics and commercial travel, and an overall inefficient travel experience for operators, booking agents and ultimately business travelers.
Capturing data is key, and the best way to do this is through one data source
Furthermore, legacy IT infrastructures in these businesses mean that these multiple processes are managed through manual spreadsheets. The changing nature of the offshore business makes it even harder for companies to accommodate last minute travel requests or changes. Often times, companies and their passengers have been left with very few travel choices, considering the constant changes in plans and itineraries that these sectors are known for. Travelers who are frustrated or discouraged are more liable to make non-compliant travel decisions, thereby compounding this problem.
The cost of maintaining multiple travel desks and the safety risks caused due to passengers making non-compliant travel decisions make this problem more challenging. In some cases, the communication gap that exists between the logistics and commercial travel worlds can compel companies to take decisions that may increase the cost of their overall operations
Moving to a streamlined approach
Untangling the web of the various logistics and commercial travel arrangements to create a streamlined process may appear a daunting task, but can be achieved through a systematic and organized approach, yielding strong results. Here are three aspects of the travel process which companies should consider to systematically organize their processes, increase efficiency and, ultimately, yield strong business results.
1. As a starting point, it is important to have a good understanding of the process required to get a worker from home to site and the impact that a single change to this process can have up or down stream.
Things to consider are internal processes such as: who is creating the bookings, how the bookings are being made, approval processes, change requests and lead booking times. Are these processes that can be changed?
2. The next thing to look at is booking best practices throughout the organization. Are all rig or travel managers following the same process when coordinating and sending travel requests to the travel desk? If not, why? Are line managers consistent with approvals and confirming change requests for workers on and off site?
3. Capturing data is key, and the best way to do this is through one data source. Technology plays a critical role here. Instead of having multiple touch points taking care of different booking needs, all bookings can be channeled through a single automated travel and logistics management system.
Minimizing systems and complexities whilst providing an efficient booking process can help ensure consistency in data used for financial reporting, workforce management and optimization, traveler tracking and duty of care.
And instead of travelers receiving a confusing array of itineraries for every segment of their journey(such as their commercial flights, hotel bookings, helicopter transfers to the rig), they receive a single, simple and consolidated itinerary on a mobile app.
Peter Brady is Vice President, Asia Pacific and Global Products, CWT Energy Resources & Marine (ERM). Based in Sydney, Peter is responsible for all aspects of managing CWT's development and delivery of specialised travel management for over 350 of the world's leading companies in the oil and gas, mining, offshore, marine and alternative energies industries. In addition, Peter leads CWT's ERM global product innovation, development and implementations.