Boosting Supply Chain Performance in ASEAN
By Max Ward, CEO & Founder, Open Port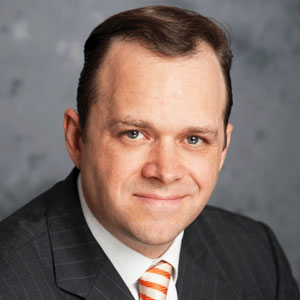 Max Ward, CEO & Founder, Open Port
Last year saw the birth of the ASEAN Economic Community (AEC), which aims to create a single market among the 10 ASEAN member states, a region with 600 million people and a total GDP of about $2.4tn. By 2050, the ASEAN region could become the fourth largest economy in the world.
But this projected growth will require the development of world-class supply chain and logistics networks. In 2014, the World Bank stated that the Philippines, Indonesia, Thailand, Cambodia, and Laos had scored an average of 2.9 out of 5 in its Logistics Performance Index. The index measures the efficiency of the customs clearance process, the quality of logistics services, and ability to track and trace consignments.
Together, these countries represent more than 50 percent of the AEC. The World Bank, in its report, stated that it is cheaper to ship from China to Singapore, than to send goods from Jakarta to Papua in Indonesia. Better logistics connectivity, not only just within states but between countries in ASEAN, will boost the region's value chain and economy.
Poor Infrastructure
The largest economy in the AEC, Indonesia, spends 26 percent of its GDP on logistics, one of the highest rates of spending on logistics per capita in the world. There are major commodity price gaps between provinces in Indonesia, and major logistics inefficiencies that hamper economic development and connectivity. Likewise, Thailand, despite offering easy access to Cambodia, Vietnam and Laos, still spends almost 20 percent of its GDP on logistics.
Limited facilities at the ports make congestion worse, but the bigger challenge is the total cost of getting products from manufacturers to consumers, and how land transport actually takes up more time than processing in the ports. Inadequate rural roads cause long transport times, roads are often closed and poor road infrastructure can only be used by small vehicles with high operating costs.
Transport Costs
In the logistics and supply chain sector, transport is the centre of performance. Transport determines the efficient flow of products to meet customers' requirements, encompassing all points from the origin of raw materials, through the manufacturing process, to delivery to the final consumer.
But there are many companies that do not think about integrated supply chain management.
Solving supply chain problems in ASEAN will not happen overnight, but the challenges can be addressed
For instance, many companies still use containers only for loading and unloading in ports, rather than at the origin and destination of their cargo. Highly fragmented supply and demand for road transport services means that truckers frequently return home empty, which eats up costs and erodes margins. In Indonesia, trucking accounts for 72 percent of transport costs, and yet trucks are only full half the time.
Public Private Partnerships
Effective cooperation between the state and private sectors, in the form of Public Private Partnerships, is a key element of the way forward. Governments from each of the AEC countries need to engage private stakeholders not just to understand the challenges, but also to formulate end-to-end policies that can improve the logistics industry.
Globally, a recent Deloitte survey of 400 executives of multinational companies find that 71 percent of them suggest that it is difficult to find senior leaders for their companies' supply chain.
Standardized policies on talent and a range of other factors, including shipping patterns, near-shoring and quality control, will drive trade volumes and economic growth. The government of Thailand has started to implement 30 projects that aim to boost a better industrial logistics performance including training 7,500 supply chain professionals at over 500 business operators.
How technology can help
With technology, a multinational furniture company in Jakarta can have visibility over their goods being delivered in Pakistan – in real time. It allows logistics and supply chain managers to monitor transport and logistics operators, analyse the effectiveness of current methods, and ultimately to make fast, informed decisions to optimise the company's supply chain and improve KPIs for sustainable growth.
Technology also enables companies to meet local transporters directly, bypass third-party logistics providers, and avail of neutral, transparent rates and performance ratings, lowering costs significantly. A shared platform further allows transporters to maximise the return on investment in their assets with greater utilisation through backhaul.
Creation of trusted digital documents including ePOD, to gradually reduce dependency on paper, improve both cash flow and reduce costs through improved efficiency for all stakeholders in the supply chain. This trend is gathering momentum not just in Europe and the U.S., but also with India's government showing strong leadership on building a digital economy. ASEAN should take advantage of these trends and establish a favorable regulatory environment which supports both innovation and efficiency.
The Need for Reform
At a time of great change in the logistics sector, governments have started to focus on policy development and to invest in revamping long neglected infrastructure. But by itself, this will not help the ASEAN countries to improve their game and boost growth and competitiveness. In Indonesia, Thailand and several other ASEAN states, there is an urgent need to reform the management of human resources and adoption of new technologies to support more efficient and effective supply chain management.
Solving supply chain problems in ASEAN will not happen overnight, but the challenges can be addressed. Both private and public stakeholders in the sector need to be agile and ready to adopt the solutions that are necessary to implement sophisticated logistical requirements. If the right decisions are taken, both logistics providers and customers will benefit from shorter transit times, more reliable delivery, and enhanced security to achieve scale and flexibility. In turn, this will result in benefits for the economies and consumers of ASEAN.