Use of Big Data Analytics in Supply Chain
By Pankaj Bhargava, CIO, Pidilite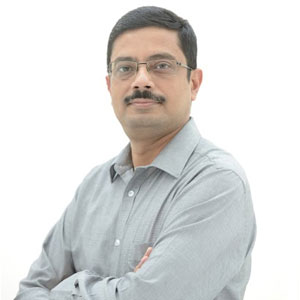 Pankaj Bhargava, CIO, Pidilite
Digital Technologies are enabling generation of enormous amount of data which can be used to attain competitive advantages by organizations. The key challenge is to extract actionable intelligence from this data.
Sources of Data:
The sources of data in a supply chain are the billing systems, RFID, sensors, GPS, social media, research data, and data on internet. The initial step is to enable the supply chain with technologies to collect data at all possible data points.
For billing or POS data, the relevant billing data would be that of sales to the direct consumer. This data may be difficult to get in some geographic locations where modern retail is not prevalent and the selling points are large in number and disorganized. This challenge can be mitigated by choosing representative sample stores and extrapolating data by statistical techniques, while facial recognition technology can be used to profile customers visiting the POS point.
Manufacturing and supply chain have to be IoT enabled with GPS integration to enable generation of location level data. Relevant research material, major raw material data, suppliers, competitors, trends, and technology trends are required for sourcing analytics
Usage of Data:
The next step for deriving actionable intelligence is generating insight from the collected data.
The knowledge of data science is essential to decipher the intelligence in data. The usage of correlation and regression analysis on this collected data on big data platforms with the requisite computing power would help in achieving this. There could be two scenarios— one could test a business hypothesis through big data analytics to validate it or let the data throw a hypothesis, which could be tested in the market or work area. The latter is basically a leap of faith for organizations and small pilots can be way forward. Both approaches yield results but there is a need to have a competent data scientist or a partner.

The data collected in supply chain is voluminous, is of various types, and there is a continuous flow of data. The analytics strategy needs to factor these characteristics. Some of the examples of analytics use cases are as follows:

• Sourcing of Strategic Materials: In manufacturing organizations, there are a few input materials which constitute significant spending of an organization. The data of these strategic materials like consumption, procurement history, sources of supply, price behavior of constituent materials, competitor action, and technology changes can be used for analytics. These inputs can be analyzed with machine learning and big data technologies to predict patterns for the future and help achieve significant gains through negotiations.

• Customer and Buying Behavior: Analysis of granular level of data of customer buying can help develop offers for specific occasions, while also designing tailored loyalty program for various segments of customers. The data also helps build an assortment for different types of outlets and helps in inventory optimization through better forecast accuracy.

• Pricing: Analytics around off take at various pricing levels, sensitivity at various price levels, and seasonal impact can help organizations take appropriate pricing decisions.

• Logistics and Transportation: Analysis of data on movements of trucks, demand pattern, weather, and traffic density could help define optimal routes in real time, which would help save fuel costs. The linkage with inventory movements across supply chains would help truck size planning and real-time replenishment.

The above examples show areas where a significant impact of big data analytics can be experienced on supply chain operations. The next level of sophistication can be achieved by integrating machine learning with these analytics and building algorithms, which would help reduce human intervention and further improve efficiency and effectiveness.